Participants of the Polish Got Talent, in which they reached the final and finished 4th place. They have worked with the biggest stars of the world's jazz scene, e.g. B.McFerrin, L.Wright, Tricky, R.Bona, L.Możdżer, and appeared on the stages of the most prestigious festivals both in Poland and abroad.
Me Myself & I had the honour of playing their part in the special concert 'TU Warszawa' inaugurating Polish Presidency in European Union – they gave spectacular performance of 'Mazurek' and received great applause.
They toured all over the world performing live in such countries as Germany, USA, Austria, Czech Republic and Switzerland.
They gave an introducing recital during the seminars with Dalai Lama in Wrocław and one of their songs – 'Sou-au' – was included on the soundtrack of the game 'The Witcher'.
Music of Me Myself And I is highly appreciated by international artists – "modern and intriguing" said Neneh Cherry and Burt Ford from CirKus after they saw MM&I concert in Alchemia, Kraków.
The first official long-playing release entitled 'Takadum!'  reached the hands of their impatiently waiting fans in March 2011. The follow-up, 'Do Not Cover!' came to the world just a year after the debut. Both records received a lot of good reviews. It is also worth mentioning that the graphic design made for 'Do Not Cover!' was recognized as one of the best in 2012.
The group has been supporting many charities and social campaigns. Lately they've been engaged  in two projects. Młoda Polska Filharmonia (pl. polish youth filharmony)  under the auspices of Zwierciadło magazine is an initiative proving that art exists beyond the languages, political borders, age and education –  just like the music of Me Myself And I. The other project is a campaign called Legalna Kultura (pl. legal culture), promoting the use of legal sources of culture.
Magdalena Pasierska

(Poland)

vocal
Michał Majeran

(Poland)

vocal, beatbox, sampling
Karol Gizewski vel Gizmo

(Poland)

beatbox
 Michał  Majeran (vocalist)
Beginning with elementary music school, then music high school and The Vocal Faculty on The Karol Lipiński Academy of Music in Wrocław – he passed all those stages with flying colours. It brought him a great distinction of being chosen as one of four students accepted to the Royal College of Music in London, where he could improve his technique and perfect his classical baritone.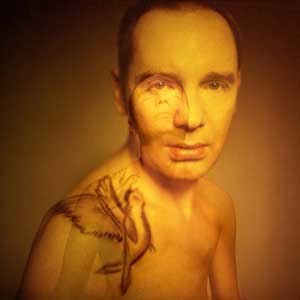 Another distinctions, in a form of scholarships, came from the Ministry of Cultrure and the City of Wrocław, as recognitions of Majeran's achievements in the field of music.
On The British Isles Majeran used to work as a voice and guitar teacher, make scores for educational TV programs and run large record library, sing oratorio music, perform in the opera, collaborate with numerous choirs , work as a session musician, a teacher and even as a manager of one of British boysbands.
After a few years he decided to come back to Poland, to Wrocław. That decision triggered an avalanche of further favorable coincidences. It is here where he met Magdalena Pasierska with whom he made an extraordinary tandem of artists and professionals in one – it is then when Me Myself And I was brought to life.
Michal's contribution to the band – his education and huge experience in music – let the band establish consistent vision of its artistic expression and career.
This musical story, impossible to be entirely introduced, is full of surprises linked with people, places and concerts that Michał has been a part of, developing his artistic, pedagogical and organizational talents.
But the most crucial element of his life is music which he adores and believes in. Because of this undeniable devotion Michał – a modest yet charismatic man – is able to convince to his ideas almost every man in the world. Gifted with unusual intuition he knows how to cope even with the most radical skeptics.
 Magdalena "Magia" Pasierska (vocalist)
They call her Magia (Magic). Sometimes biographies of magic people reminds of those ordinary ones, but only on first sight.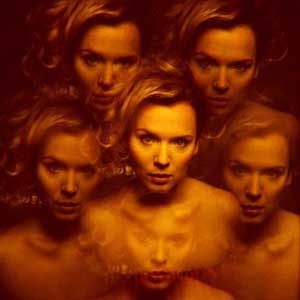 Being constantly inspired and nurtured by mother, her voice and musical imagination was growing up under the roof of 'Fraza' music school in Wrocław. It was the piano classes where she was learning the basis of the theory of music.
Exploration in the field of more sophisticated sounds led her to the vocal studies at the Wrocław School of Jazz and Entertainment Music. But it was not enough.
A singing heart keeps a man on the move, running about from door to door, from stage to stage, from workshops to workshops. The resulting experience ranges from joint performances with Justyna Steczkowska and Grażyna Łobaszewska, to master courses in voice emission under the supervision of Marzena Wojak. Up until the heart chooses to go its own magical way.
She took part in such projects as Horn, Music in Progress and Sinusoidal.
She composed, arranged and performed music inspired by the poetry of Christin Belwit – a Vratislavian poet. She is also the author and  performer of the music inThe Carcass for Wrocław Arka Dance Theatre.
In the spring 2006, with magnolias blooming in Cieszyn and winter-frozen branches putting out buds in Warsaw, the longed-for band Me Myself and I was coming to life in Wrocław, owing to Magia's initiative.
It was just the beginning of important events which were to come and shape the figure of Magdalenia Pasierska as one of the most original vocalists of the Polish music stage.
She's so far performed in over two hundred concerts during biggest music festivals in Poland and Europe. Experienced with hard work over composition and her own voice, giving concerts and spending long hours on listening to the masters of music, she came to lead her own radio broadcast Mag Mus in Radio Ram. She is also the founder and teacher of the Vocal School in Agora Cultural Centre in Wrocław. Her has spent long hours at singing workshops, for example, during the annual cyclic SLOT Art Festival.
In 2009, she applied for the vocal workshops of Meredith Monk in Grotowski's Instuitute, and got accepted as one of a few. On her artistic account, there is the cooperation with Bipolar Bears band and with Mr. Transporter, which resulted in joint tracks on the debut albums of the both above-named artists. In 2009, she performed together with Barbra Walker from Uri Caine Badrock Trio.
Along with Me Myself and I, she appeared in "Got Talent!", where her exceptional professionalism as an artist won her the audience and the jury in particular. That's the way it is with a heart for which there is no compromise in the most beautiful.
Above all that, she acts as a music consultant for vocal bands and as a member of jury in various music contests.
She also gives individual classes in singing.