Matthew Shipp
Matthew Shipp was born December 7, 1960 in Wilmington, Delaware. He started piano at 5 years old with the regular piano lessons most kids have experienced. He fell in love with jazz at 12 years old. After moving to New York in 1984 he quickly became one of the leading lights in the New York jazz scene. He was a sideman in the David S. Ware quartet and also for Roscoe Mitchell's Note Factory before making the decision to concentrate on his own music.
Mr Shipp has reached the holy grail of jazz in that he possesses a unique style on his instrument that is all of his own- and he's one of the few in jazz that can say so. Mr. Shipp has recorded a lot of albums with many labels but his 2 most enduring relationships have been with two labels. In the 1990s he recorded a number of chamber jazz cds with Hatology, a group of cds that charted a new course for jazz that, to this day, the jazz world has not realized. In the 2000s Mr Shipp has been curator and director of the label Thirsty Ear's "Blue Series" and has also recorded for them. In this collection of recordings he has generated a whole body of work that is visionary, far reaching and many faceted .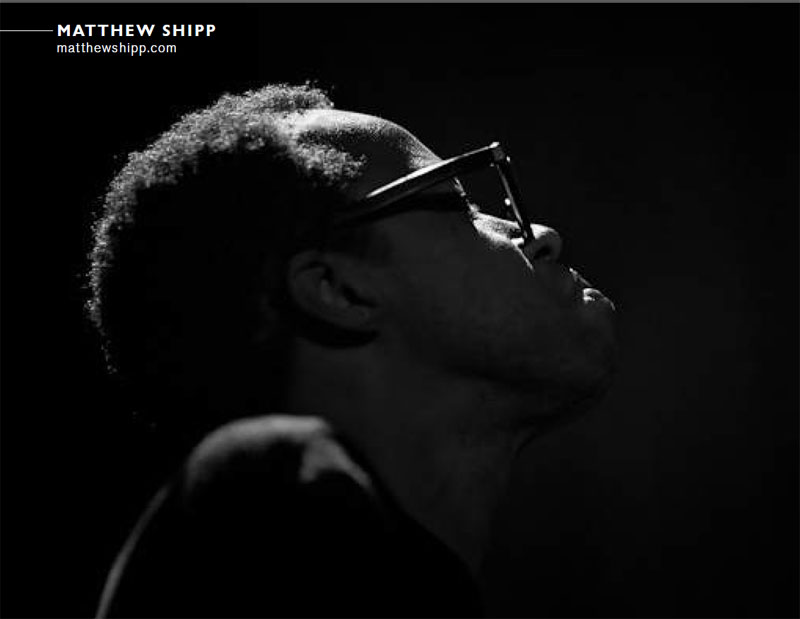 Mateusz Walerian
Jazz instrumentalist and composer. Alto saxophonist and woodwind player [ bass clarinet, Bb clarinet, flute ]. Study : music, eastern philosophy and japanese culture.
With the exception of a few lessons he is self – taught occasionally taking lessons from acknowledged masters : drummer and percussionist Hamid Drake and pianist Matthew Shipp. His stylistics character places him firmly in the mainstream of modern jazz and improvised music, somewhere around hard free bop with a tribute to the atonal avant garde heritage.
Classical music, jazz classics and the sound of Orient [ classical music of Japan and India ] have all left a distinctive impression on his creation. Mat cooperates in diverse musical projects with musician who represent various musical streams; jazz, classical, contemporary, improvised avant garde music and electronica.
Mat is the author of such musical projects as M-THEORY PROJECT, JUNGLE, SAINTHUNTER, WHITE LOTUS, PREDATOR GONE WILD, ZEN, MUTANT DEFINITION, BLACKADMIN or DEMIURGE DROPPIN' ACID. In author's projects mat mixes classical chamber music, jazz classics and oriental scales along with modern expression of improvised music.
Art director for the 'OKUDEN MUSIC : sound to the deepest' – concert series presenting the mainstream of modern jazz and improvised avant-garde music heritage.
Mat loves nature and experiencing wildlife phenomena.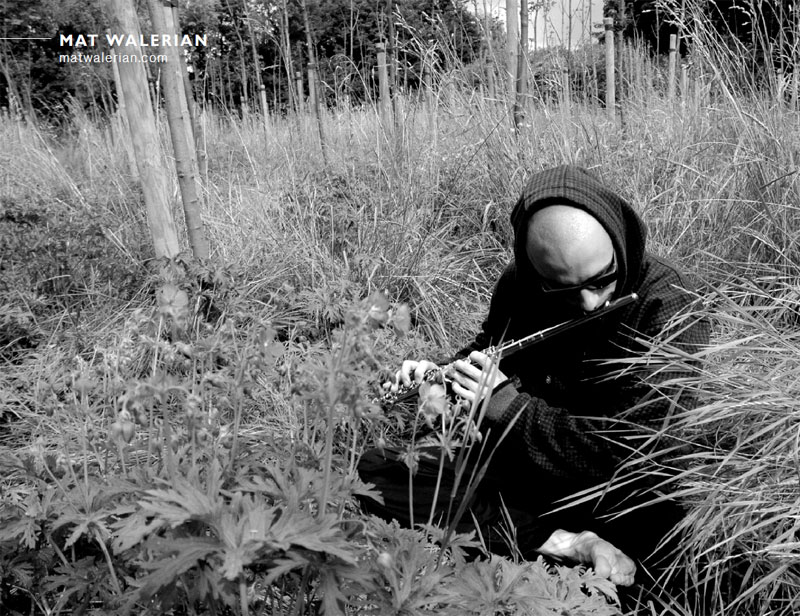 "Mateusz Walerian's playing is rooted in the early free-jazz, with heavy echoes of bluesy tone. His lines can be jazzy in the spirit of post-bop as well as angular and abstract, he goes for more direct approach on alto, while searching for more sonic shades on bass clarinet. He tends for modest and minimal, selecting carefully the means of his expression … his playing (is) warm, very melodic, while not being afraid of some tone and timbre explorations. Fresh and inspiring is the contrast between the free-jazz boiling section behind him and his cool, thoughtful lines and very jazz phraseology, moving from blues, bebop, free-bop up to some not too extreme free improv." – (Free) Jazz Alchemist
"Mateusz is one of the most talented young jazz musicians on the Polish scene, if not THE most talented. He runs several different projects as a leader, and his musical interests range from the contemporary musica da camera to jazz classics and free jazz, employing oriental scales along with free improvised music." – Maciej Lewenstein "Polish Jazz Recordings and Beyond"
Matthew Shipp –  piano + keys
Mateusz Walerian – saxophone + woodwinds