Every time again to builds and strengthens my I to form all over again. After each shock, I'm different and arrange my life differently than before.
And again the shock comes and is filled again – this is my life.
Paul Hołówka
He is an artist photographer, graduate of Creative Photography in Cracow.
He knows the ins and outs of life having at the same time a fresh look at many areas, trying to objectively look at each problem.
He works as an occupational therapist sharing his enthusiasm for photography and humanistic approach to human.
His artistic motto is "Too late I loved you," which refers to his work.
He is interested in analog photography and abscuritivy technique.
The lover of gumprinter considered to be a noble photographic technique, which he values ​​due to the proximity of the painting. One of his works made ​​by this technique was on display at the gallery of Lublin "Olympus".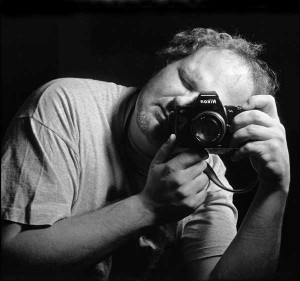 His Favorite photo topics is for example:
– Photo essay
– inspired by paiting
– structures and abstractions
– staging
– Portrait especially in terms of psychological